Ashleigh Murch
Chairperson
Joined the Board of Management in 2018
Ashleigh Murch has an educational background in biological science, genetics and pathology. He worked in the field of diagnostic human cytogenetics for more than 40 years.  In the last 15 years of his career he had an additional role in senior management, with extensive experience in HR, finance, project management and change management. Now retired, he has more time to devote to the community and his lifelong interest in the environment and sustainable living.
Rhonda Williams
Deputy Chairperson
Joined the Board of Management in 2017
Rhonda Williams has lived and farmed in the Jerramungup area with her husband Ross, for more than 40 years. Rhonda has held numerous positions of senior responsibility for local NRM groups, notably as treasurer of South Coast Management Group, the deputy chair of South Coast NRM Inc Board of Management, and councillor for the Shire of Jerramungup. Landcare has been central to Rhonda's family's farm management practices as the key to long term sustainability and profitability. Rhonda received the 2016 Australian Government Individual Landcare Award.
Ian Beeck
Secretary
Joined the Board of Management in 2022
Ian Beeck is an award-winning journalist and editor, working in a variety of newspapers and currently still working in radio, who has also published three novels – the latest a biography of local World War II hero and Lancaster bomber pilot Murray Maxton.
Ian has also worked in the community and not-for-profit sector including managing an organisation that assisted pre and post-release prisoners, an Indigenous employment and training company, working with youth-at-risk teaching them how to grow garlic and the art of bee-keeping, and working at Headspace to name but a few.
Mike Travers
Treasurer
Joined the Board of Management in 2016
Mike Travers spent most of his working life in IT systems; mainly business systems.  After moving to Denmark, Mike used his business and finance experience to become a bookkeeper; he is a BAS agent. Mike is trying to concentrate on retirement and community involvement.  As the Treasurer of Green Skills he is learning another set of community skills.
John Ambrose
Ordinary Board Member
Joined the Board of Management in 2021
John has a background in senior management, having held CEO and Board level positions in the corporate and not-for-profit sectors here and abroad.  He is a Fellow of the Australian and Malaysian Institutes of Management and has served on the Board of WACOSS and several other NGOs.  John was also a management consultant and corporate trainer for many years, and has worked with multinational companies in Southeast Asia and Australia.  He loves working with people, and has significant experience in board level training, business development, mentoring, cross-cultural management, leadership and change management.
Christine Boase 
Mary Holt
Ordinary Board Members
Joined the Board of Management in 2022
James Gentle
Project Manager Denmark Tip Shop Manager
James is committed to the reduction of landfill and the reuse, recycling or upcycling of everyday items. James, a lateral thinker, actively promotes the Tip Shop philosophy through creative arts projects and collaborative ventures with community and school groups in the area.
Read More
Jasmyn Kirkman
Payroll Officer
Jasmyn has been working for many years with Green Skills Albany Ecojobs and has recently expanded her employment role with Green Skills to become our new Payroll Officer. Jasmyn will be sharing her working time between the Green Skills Denmark and Albany offices.  Her role of payroll officer will be mostly undertaken from the Denmark office.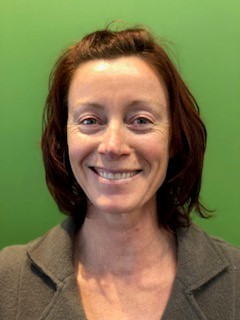 Nicole Robinson
Finance Manager
Nicole has recently joined Green Skills as our new finance manager. Her organisation-wide role of managing the Green Skills finances is delivered from the Denmark office. Nicole is warmly welcomed into the Denmark office team.
Read More
Perth
| | |
| --- | --- |
| | (08) 9360 6667 |
| | Campus Drive, Environmental Technology Centre (ETC), Murdoch University, Murdoch WA 6150 |
Albany
| | |
| --- | --- |
| | (08) 9842 1334 |
| | 38 Graham Street, (cnr Barker Road) Centennial Park, Albany WA 6330 |
Denmark
(08) 9848 3310

PO Box 577 Denmark WA 6333
Unit 4, 33-35 Strickland Street, Denmark WA 6333
Sign Up To Our Newsletter