Resilience building in community and environment
Whether you are seeking an on-the-ground taskforce, or professional support with processes and planning, partner with Green Skills for your sustainable development project.
Green Skills vision
A community in which all people share and experience the principles of biodiversity and ecological integrity; equity and social justice, long-term economic health and personal well-being.
Professional staff who understand how to work in fragile areas
Wilson Wetlands Action Group (WWAG) has utilised the services offered by Green Skills Ecojobs Environmental Personnel for a number of years on our varied projects within Canning River Regional Park.

The office staff are helpful and efficient in dealing with bookings and staffing requests when we contact them. Field staff are punctual and arrive ready to start the tasks of the day. They are professional and understand the complexities of working within fragile conservation areas. With background and interest in the work staff are often able to offer constructive input which contributes to the successful outcome of the project.
Secretary
Wilson Wetlands Action Group
October 2016
Preserving waterways for future generations
With passion and knowledge regarding local issues, Green Skills has assisted WICC to achieved measurable benefits to the biodiversity throughout the catchment area.

Their team communication skills and ability to deliver timely project management with measurable outcomes is second to none in our region. I have no doubt that WICC and Green Skills will continue their excellent working relationship into the future.
Wilson Inlet Catchment Committee
Denmark, 2016
Enhancing and developing regional community living
'South Coast Learn For Life' Program.

Green Skills took a lead role encouraging and facilitating opportunities for local people to share their passions, skills and knowledge and develop their own facilitating skills. It is always a pleasure to work with an organisation that has the systems and the flexibility to act quickly and respond to opportunities that understand, develop and enhance regional community living in ways that that embrace diversity, people, community and environment. We truly look forward to working creatively and collaboratively into the future. 
CRC
Denmark, WA
November 2016
Reputable environmental services and training
The Shire of Denmark acknowledges the contribution of Green Skills, as a reputable community not-for-profit organisation, in providing environmental services and training for the betterment of the Denmark community and beyond in working towards a sustainable future. 
Sustainability Officer
Shire of Denmark
November, 2016
Facilitating successful participation through expert support
Emerging Community Leadership Program' for the Department of Regional Development,

Green Skills have brought significant experience in facilitating community engagement and supporting our leadership for sustainability initiatives. With their extensive network of regional contacts across southern WA, they helped us to recruit program participants, and to co-facilitate the program's adult-learning workshops. The program received positive feedback from program participants and its success was, in no small measure, due to the expertise and support that Louise and Dawn brought to this project.
Karrak Consulting,
Denmark, WA
November, 2016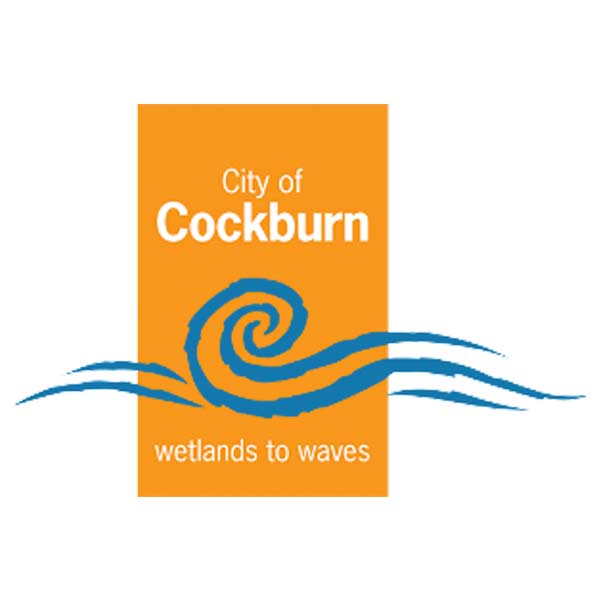 Excellent services, completed on time, to budget, and to a high standard
Ecojobs Services have been excellent, with works attended to and completed on time, to a high standard and within the quoted budget. The personnel are reliable, professional and prompt when working for the City. We have no hesitation in recommending Ecojobs for similar scope of works and looks forward to continuing to work with Green Skills services into the future.
Environmental Supervisor
City of Cockburn
November, 2016
Ecojobs performance always to high standard
Green Skills have provided services including manual and chemical weed control, Fire Access Way maintenance, pruning, watering, lake and bushland litter removal and cleanups. More recently they have provided temporary personnel under the WALGA preferred supplier contract. Their performance has always been to a high standard in a range of tasks.

The personnel they have available are at or above the required level of knowledge, training and skills for the works requested. Their Team Leaders are professional and communication and administration requirements have at all times been to a high standard.  I highly recommend Green Skills Inc based on my experience with them.
Supervisor – Natural Areas
City of Joondalup
October 2016
It was a bright and colourful scene at the Sew Cool! sewing workshops. Community members of all ages came along to learn how to pick through old discarded clothing and piece together some funky new styles. A table stacked with delightful old clothes, table clothes and...
read more
Perth
| | |
| --- | --- |
| | (08) 9360 6667 |
| | Campus Drive, Environmental Technology Centre (ETC), Murdoch University, Murdoch WA 6150 |
Albany
| | |
| --- | --- |
| | (08) 9842 1334 |
| | 38 Graham Street, (cnr Barker Road) Centennial Park, Albany WA 6330 |
Denmark
(08) 9848 3310

PO Box 577 Denmark WA 6333
Unit 4, 33-35 Strickland Street, Denmark WA 6333
Sign Up To Our Newsletter