Laura Bird
State Manager
BA Environmental Anthropology; Diploma of Sustainability (GSIT)
Laura has coordinated the Green Skills Great Southern Sustainable Living Fair and Expo in Albany since 2015. Laura is the Green Skills State Manager, with high level organisational responsibilities for management and HR.
Read More
Laura is also currently the secretary of the Lower Kalgan Community Association, the treasurer for Mt Manypeaks Primary School P&C, on the Mt Manypeaks School Board and the chair of the Regional Capacity Group at South Coast NRM. Laura is always on the lookout for new ideas to assist in a transition towards a resilient Albany community. Her personal goal is to lead by example and illustrate that ordinary people can make a positive difference by living an ordinary life making conscious choices each day of their
Laura has built a solar passive home and garden with her husband – trying to 'walk the talk' and raise her family with environmental awareness. She supports groups and individuals focused on decreasing their ecological footprint and growing their local community.
Anne Sparrow
Albany Office Manager
Diploma Project Management, Cert IV Training & Assessment, Business and Management
Anne joined Green Skills March 2016 and was previously engaged as the CEO for the Fitzgerald Biosphere Group for 9 years whilst farming at Jerramungup.
Read More
Anne's ultimate inspiration is to leave the world better than the way she found it by contributing to improving the bigger environmental picture of our planet.
Anne contributed to developing community and environmental awareness in regional Western Australia largely via her work with the Bremer Bay community. Anne also achieved State recognition for the Wellstead Estuary project, and has brought together 30 Years of Landcare celebrations for the Fitzgerald Biosphere Group.
Anne is thrilled to be involved in the development and implementation of the Green Skills Albany Community Enterprise Development Centre and looks forward to engaging with professional, community members and down to earth trainers in new skills and knowledge to contribute to fulfilling and sustainable lives and communities.
"Most challenging for me has been understanding the diversity and complexities of the Green Skills organisation. The three offices deliver very different services to communities. It is great to be a part of it." Anne, 2016.
David McNamara
Project Manager
Completed Permaculture Design Course
David has extensive experience with local flora & fauna surveying after almost two decades with Green Skills.
Read More
David has mainly worked in the viticulturist and winemaking industry, as well as permaculture design and fauna surveying.
David has a high level of experience in vegetation assessment, identification of high conservation value forest, fauna monitoring, bushland regeneration, revegetation planning & implementation. He's also done trail design and timber construction with Green Corps teams. David values working at Green Skills for the ability to make a difference and achieve positive environmental outcomes of the region
Mat Kirkman
Ecojobs Team Supervisor 
Mat has a background in heavy machinery including driving a grader in Frankland, tree lopping with several Albany companies, and extensive work in the local blue gum industry – plant, spray, coppice, prune and thin.
Read More
Mat is an experienced team leader with many practical skills, an efficient and capable worker. He finds caretaking the environment and improving infrastructure to be rewarding despite the hard work. He can see his work making a long term difference. Mat loves spending all day working outdoors working to restore native bushland.
Rachel Pontin
Project Manager 
BA (Fine Art) at Curtin University
Rachel is passionate about sustainability, art and writing, and keeps a blog called Shoestring Sustainability. She is the founder of several local groups, including Plastic Free Albany/Denmark and Rainbow Coast LETS.
Read More
Rachel has 20 years experience with herbs and permaculture keeps her experimenting with low-impact living. She is the founder of several local groups, including Plastic Free Albany/Denmark and Rainbow Coast LETS.
Rachel has run Plastic Free July events for the last two years, started the Create No Waste Festival at Green Skills in Albany in 2016, and presented at the inaugural Introduction to Permaculture course with Permaculture Albany in 2015.
Rachel also operates a small soap-making business, runs plastic free living, soap-making and NVC workshops. Her vision is a thriving community full of robust networks for swapping local food, skills and goods, to increase regional resilience and empower people to care for the earth and each other.
Rosie Smith
Weedy Wattle Project Coordinator
MSc Ecology and Ocean Science
Rosie has a background in natural resource management and ecology, and outdoor environmental education. She is passionate about protecting the unique flora and fauna of this area.
Read More
Rosie stepped into the role of Weedy Wattle Coordinator with Green Skills in January 2017. She moved to Denmark, WA, from the UK in 2001. Before working at Green Skills, she worked with South Coast NRM as a dieback project officer, running volunteer conservation programs on Rottnest Island, working as a Landcare Coordinator, running threatened species conservation programs, leading group environmental education projects and with a few years farming thrown in to boot.
She is constantly in awe of the biodiversity of this corner of the world and feel privileged to contribute to a resilient future for the region, and loves nothing more than experiencing it firsthand whenever she can.
Jasmyn Kirkman
Ecojobs Supervisor
Jasmyn has worked for Green Skills for several years, and at the end of 2016 began work in the office as well as on-ground works.
Read More
Jasmyn is passionate about everything upcycled, keeping her family happy and healthy, the arts, op shopping and her garden. She's a mother of four children. Highlights of the job for her include seeing the positive change Green Skills makes to the environment and restoring the natural balance of nature. She would like to encourage the community to help reduce waste as much as possible and protect our beautiful environment.
She can think of no better way to spend the day than working outdoors alongside her husband and a great team of enthusiastic people.
James Gentle
Project Manager Denmark Tip Shop Manager
James is committed to the reduction of landfill and the reuse, recycling or upcycling of everyday items. James, a lateral thinker, actively promotes the Tip Shop philosophy through creative arts projects and collaborative ventures with community and school groups in the area.
Read More
Jasmyn Kirkman
Payroll Officer
Jasmyn has been working for many years with Green Skills Albany Ecojobs and has recently expanded her employment role with Green Skills to become our new Payroll Officer. Jasmyn will be sharing her working time between the Green Skills Denmark and Albany offices.  Her role of payroll officer will be mostly undertaken from the Denmark office.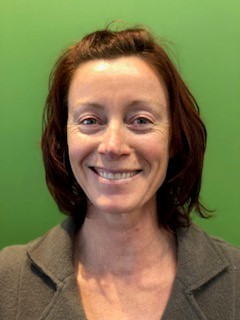 Nicole Robinson
Finance Manager
Nicole has recently joined Green Skills as our new finance manager. Her organisation-wide role of managing the Green Skills finances is delivered from the Denmark office. Nicole is warmly welcomed into the Denmark office team.
Read More
Perth
| | |
| --- | --- |
| | (08) 9360 6667 |
| | Campus Drive, Environmental Technology Centre (ETC), Murdoch University, Murdoch WA 6150 |
Albany
| | |
| --- | --- |
| | (08) 9842 1334 |
| | 38 Graham Street, (cnr Barker Road) Centennial Park, Albany WA 6330 |
Denmark
(08) 9848 3310

PO Box 577 Denmark WA 6333
Unit 4, 33-35 Strickland Street, Denmark WA 6333
Sign Up To Our Newsletter