Controlling weeds in the Lower Great Southern
Effective Weed Control
Green Skills Albany Ecojobs carries out weed control around the Great Southern area for private clients, and for funded projects for specific weeds such as Senecio glastifolius and Sydney golden wattle. Project work includes community awareness and support. 
If you would like help to identify or treat Senecio glastifolius or Sydney golden wattle on your property or land near you, please get in touch with Green Skills Albany to find out your options.
For further information please follow the links below:
Sydney Golden Wattle – What it looks like 
Sydney Golden Wattle – How to treat it
Eco- Art Outings in the Great Southern with Caroline Narkle - In the Footsteps of Bella Kelly: celebrated Noongar Artist. Green Skills in collaboration with Oyster Harbour Catchment Group and Gondwana Link are working with Mt Barker Noongar Elders, Caroline Narkle,...
James Gentle
Project Manager Denmark Tip Shop Manager
James is committed to the reduction of landfill and the reuse, recycling or upcycling of everyday items. James, a lateral thinker, actively promotes the Tip Shop philosophy through creative arts projects and collaborative ventures with community and school groups in the area.
Read More
Jasmyn Kirkman
Payroll Officer
Jasmyn has been working for many years with Green Skills Albany Ecojobs and has recently expanded her employment role with Green Skills to become our new Payroll Officer. Jasmyn will be sharing her working time between the Green Skills Denmark and Albany offices.  Her role of payroll officer will be mostly undertaken from the Denmark office.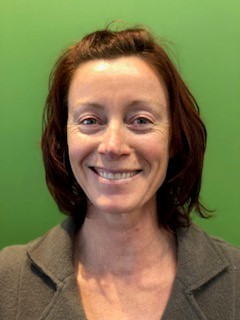 Nicole Robinson
Finance Manager
Nicole has recently joined Green Skills as our new finance manager. Her organisation-wide role of managing the Green Skills finances is delivered from the Denmark office. Nicole is warmly welcomed into the Denmark office team.
Read More
Perth
0455 946 326 
Murdoch University, Murdoch WA 6150
Postal Address: 38 Graham St Centennial, Albany WA 6330
Albany
| | |
| --- | --- |
| | (08) 9842 1334 |
| | 38 Graham Street, (cnr Barker Road) Centennial Park, Albany WA 6330 |
Denmark
(08) 9848 3310

PO Box 577 Denmark WA 6333
Unit 4, 33-35 Strickland Street, Denmark WA 6333
Sign Up To Our Newsletter