Perth: (08) 9360 6667
Albany: (08) 9842 1334
Ecojobs – Social Enterprise
Green Skills provides work opportunities and skills development for many young people, gets quality environmental work done and generates a surplus which is invested in other environmental projects and activities.
Green Skills has Ecojobs offices based in Perth and Albany WA.
If you are interested in employment opportunities with Ecojobs please click here.
Ecojobs provide quality, well qualified staff at competitive hourly rates for a range of environmental projects including:
Bush Regeneration
Tree Planting
Tree Watering
Weed Control
Erosion Control
Weed Mapping
Seed Collecting
Flora and Fauna Surveys
Supervision of Volunteers
Wetland and River Restoration
Project Management/Coordination
Preparation of Management Plans
With extensive experience in environmental project management Ecojobs provides competitive quotes and tenders for projects to client specifications.
Ecojobs Quality Control and Our Service Guarantee
Ecojobs achieves high levels of productivity on all projects in a safe, supportive and well supervised environment.
By maintaining regular communication throughout projects and beyond, we build strong long-term working relationships with our clients based on mutual respect.
Ecojobs values its reputation as a quality provider of workforce services to the environmental sector. Our clients are our best advocates.
On Saturday 30 October 2021 a group of 28 people with the Denmark Community Garden group visited Rod and Marion MacDougall's farm situated out of Denmark. The focus was on the farm orchard which has an wonderful variety of fruit...
James Gentle
Project Manager Denmark Tip Shop Manager
James is committed to the reduction of landfill and the reuse, recycling or upcycling of everyday items. James, a lateral thinker, actively promotes the Tip Shop philosophy through creative arts projects and collaborative ventures with community and school groups in the area.
Read More
Jasmyn Kirkman
Payroll Officer
Jasmyn has been working for many years with Green Skills Albany Ecojobs and has recently expanded her employment role with Green Skills to become our new Payroll Officer. Jasmyn will be sharing her working time between the Green Skills Denmark and Albany offices.  Her role of payroll officer will be mostly undertaken from the Denmark office.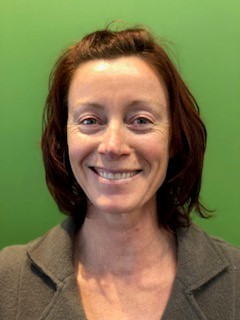 Nicole Robinson
Finance Manager
Nicole has recently joined Green Skills as our new finance manager. Her organisation-wide role of managing the Green Skills finances is delivered from the Denmark office. Nicole is warmly welcomed into the Denmark office team.
Read More
Perth
| | |
| --- | --- |
| | (08) 9360 6667 |
| | Campus Drive, Environmental Technology Centre (ETC), Murdoch University, Murdoch WA 6150 |
Albany
| | |
| --- | --- |
| | (08) 9842 1334 |
| | 38 Graham Street, (cnr Barker Road) Centennial Park, Albany WA 6330 |
Denmark
(08) 9848 3310

PO Box 577 Denmark WA 6333
Unit 4, 33-35 Strickland Street, Denmark WA 6333
Sign Up To Our Newsletter