Leadership capability and mentoring
Sharing our knowledge and skills with the next generation
With three decades of experience in this sector
Green Skills is passionate about leadership capability and mentoring. We are committed to sharing our skills with current and emerging leaders in the environmental, Landcare, NRM and Sustainability and Community Development sectors.
Our dedicated staff and project contractors, in partnership with external consultants, develop and deliver successful leadership programs for regional community leaders both within Western Australia and interstate.
We have a special interest in leadership development for women in regional and rural Australia.
We continue to be leaders in our own projects
We appreciate the ongoing development of leadership skills as necessary to our own constant growth and improvement.
Our experienced facilitators offer a range of specific skills and leadership development workshops. These can be developed to suit organisational and/or individual needs and delivered in the work place or for self-organised groups at independent locations.
Leadership Skills Development
Our Supporting Women in Leadership – One Day workshops have been attended by women across the Great Southern and South West of Western Australia.  These workshops have been tailored to suit people living in regional and rural Australia. Participants learn about their unique style of leadership, communication styles and strategies for affirmative engagement, and increase their confidence and capability to lead in their own communities.  For an indicative example of a one-day agenda READ HERE
Our Take the Next Step – ongoing mentoring service provides individual mentoring for current and emerging leaders, developed to suit their individual needs in their leadership journey or project or campaign development.
We also provide a range of standalone development workshops that can be arranged and delivered in blocks according to your organisation or community needs.  For a list of some of the possibilities READ HERE.
Experienced, highly competent and passionate
We are committed to making a difference, taking the lead for a sustainable future, and actively engaging, encouraging and supporting others to do the same.
We were invited to partner with Karrak Consulting to develop and deliver Leadership Courses in regional Western Australia. Our Senior Facilitator, Dr Louise Duxbury, is a co-facilitator for the Womens Environmental Leadership Australia program (WELA). 
Our leadership facilitators all live in regional WA communities and bring a wealth of background experience from across government, business and not for profit sectors.
Dr Louise Duxbury, Senior Project Manager and Leadership Facilitator
Louise is a leading sustainability practitioner and facilitator with thirty years' experience in leadership development and implementation of regional sustainability and environmental initiatives that have contributed to major behavioural changes and regional outcomes.
As a leader in her field, Louise has depth of practical and research experience in project development, facilitation, education, communications and managing behaviour change. These attributes are an essential resource for clients seeking to maximize community engagement in projects and programs, to develop teams and leadership within the not-for- profit sector, business sector and community groups of common interest.
Dawn Atkin, Senior Project & Communications Manager and Leadership Facilitator
Dawn has a career that spans project management and administration, social and cultural research and development, business and strategic planning, communications and marketing, community consultation and facilitation, community and cultural development, community engagement and capacity building.
Dawn has a passion for personal development, womens leadership and sustainable regional development.
Nicole Hodgson, Special Projects Contractor and Leadership Facilitator
Nicole has over 15 years of experience working in environmental and sustainability policy, and currently teaches part-time in the Sustainability program at Murdoch University.
Nicole works closely with Dr Louise Duxbury and Dawn Atkin on a range of sustainability, behaviour change, communications and systems research projects.
If you would like to find out more about these services or get more information of how we can be of service to you please contact us.
Eco- Art Outings in the Great Southern with Caroline Narkle - In the Footsteps of Bella Kelly: celebrated Noongar Artist. Green Skills in collaboration with Oyster Harbour Catchment Group and Gondwana Link are working with Mt Barker Noongar Elders, Caroline Narkle,...
James Gentle
Project Manager Denmark Tip Shop Manager
James is committed to the reduction of landfill and the reuse, recycling or upcycling of everyday items. James, a lateral thinker, actively promotes the Tip Shop philosophy through creative arts projects and collaborative ventures with community and school groups in the area.
Read More
Jasmyn Kirkman
Payroll Officer
Jasmyn has been working for many years with Green Skills Albany Ecojobs and has recently expanded her employment role with Green Skills to become our new Payroll Officer. Jasmyn will be sharing her working time between the Green Skills Denmark and Albany offices.  Her role of payroll officer will be mostly undertaken from the Denmark office.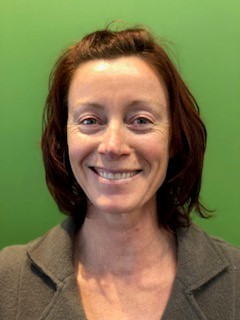 Nicole Robinson
Finance Manager
Nicole has recently joined Green Skills as our new finance manager. Her organisation-wide role of managing the Green Skills finances is delivered from the Denmark office. Nicole is warmly welcomed into the Denmark office team.
Read More
Perth
0455 946 326 
Murdoch University, Murdoch WA 6150
Postal Address: 38 Graham St Centennial, Albany WA 6330
Albany
| | |
| --- | --- |
| | (08) 9842 1334 |
| | 38 Graham Street, (cnr Barker Road) Centennial Park, Albany WA 6330 |
Denmark
(08) 9848 3310

PO Box 577 Denmark WA 6333
Unit 4, 33-35 Strickland Street, Denmark WA 6333
Sign Up To Our Newsletter